To China's "Internet+", the China International "Internet+" innovation and entrepreneurship competition is to improve the quality and level of our entries. In the afternoon of March 29, 2022, the School of Economics held a seminar on "Internet +" pre competition training for students in the Room 5032 at JingYebuilding. The lecture was presided over by Vice Dean Liu Lingling and invited Professor Zhao Yaxiang, executive dean of the school of innovation and Entrepreneurship of our university, to give a lecture. More than 200 teachers and students of our college participated in the lecture online or offline.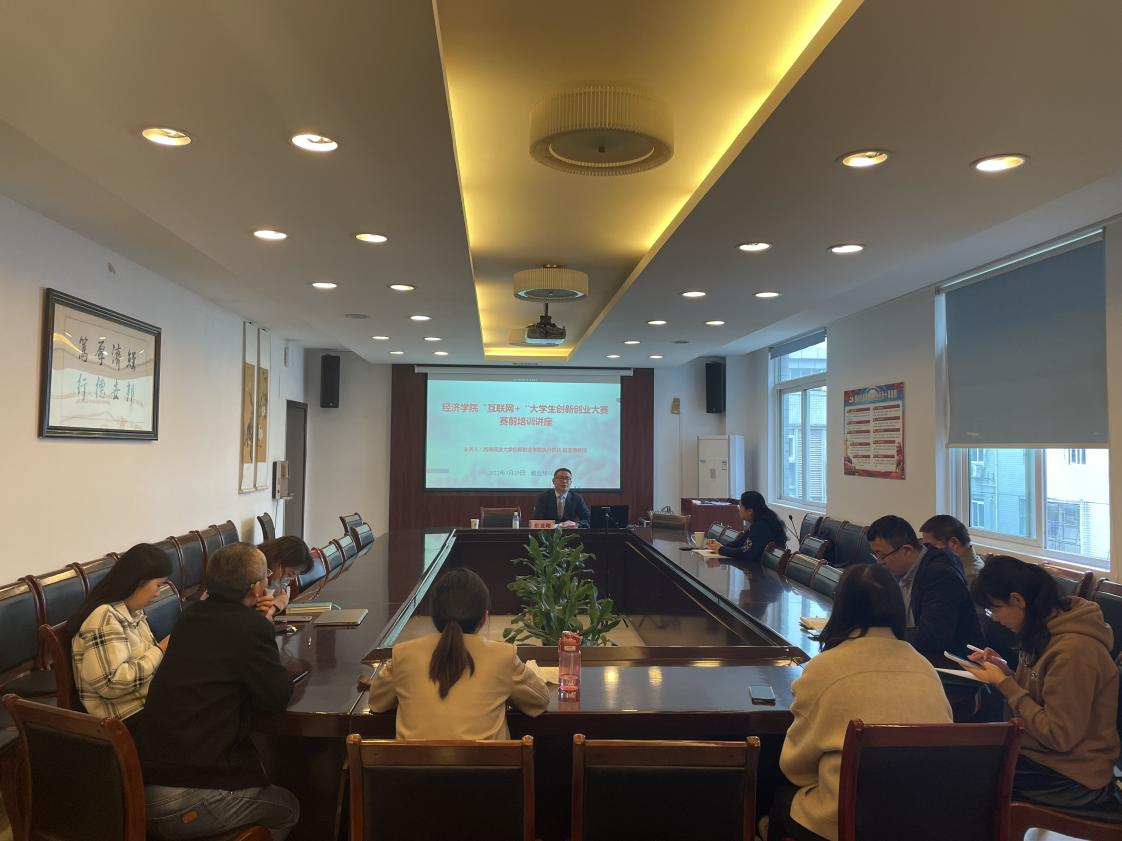 Professor Zhao Yaxiang starts with "the relationship between invention and innovation?" And "what is entrepreneurship?" These two questions explain the significance of holding the "Internet +" College Students' innovation and entrepreneurship competition. Then, taking the previous competition as an example, the two tracks ("main track" and "Youth Red Dream building trip track") and their subordinate groups are introduced in detail; Then, it interprets how to choose the topic from four aspects: inspiration, commercial feasibility, market pain points and entrepreneurial opportunities; In the final Q & a session, Professor Zhao Yaxiang answered the concerns of the present teachers and online students, and encouraged the participating students to carry forward the spirit of "daring and creating" and actively participate in the competition.
  The pre competition training seminar has solved some puzzles and problems in the eighth Internet plus student innovation and entrepreneurship competition in our college, and has improved the understanding and understanding of the competition. It has further promoted the depth of innovation and entrepreneurship education in our college, and laid a good foundation for the whole process of integrating innovation and entrepreneurship into education.